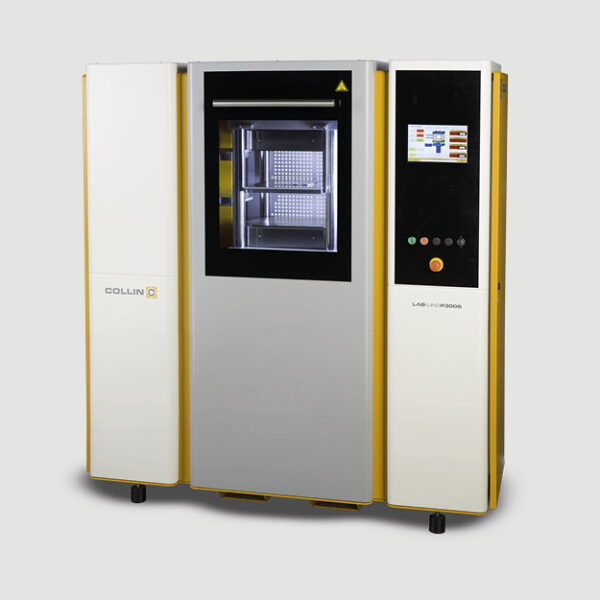 A press is not a press - COLLIN High Performance Solution - efficient, highly precise & energy saving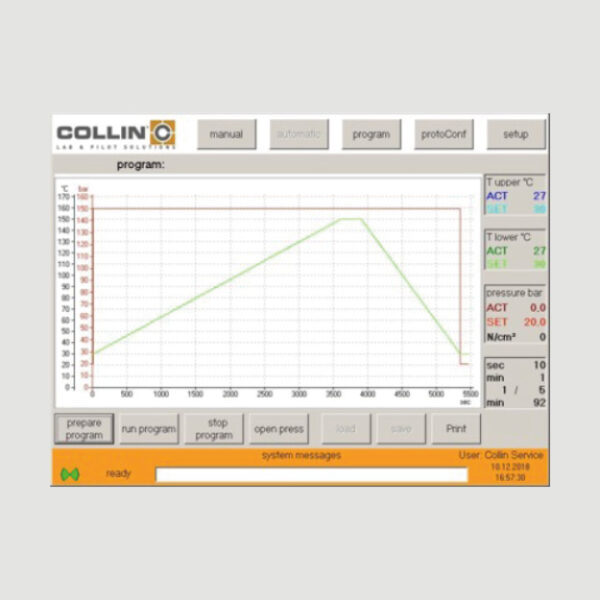 The customer wants to cool down by 15 K/min according to the ASTM 4703 (former 1928) for certain Polyolefins.
BUT it is not only cooling down by 15 K/min. It also needs to be controlled in a tolerance of +/- 2 K from 150° K to 90° K measured every 30 sec.
The press S servo hydraulics from COLLIN Lab and Pilot Solutions offers this accuracy, since this is very important for the density. By not controlling this cooling rate with such an accuracy, there could be variations in the density. The picture below shows the actual value and the set value.
In the market, there are many presses, which all can cool down by 150° K to 90°, but most of them are just swivelling around the cooling down line.
Besides that, the press has the following features:
Low noise servo hydraulic system
No oil cooler needed –> lower cooling water consumption
Pneumatic low pressure stage for the range of 0.1 to 2 bar
Reduced energy consumption
Pressure regulation via the motor rotation speed
Temperature range: 20 – 350°C (up to 450°C as option)
High temperature accuracy of +/- 1.5°C over the platens measured at 9 points