Your contact for COLLIN MEDICAL LINE enquiries:
leer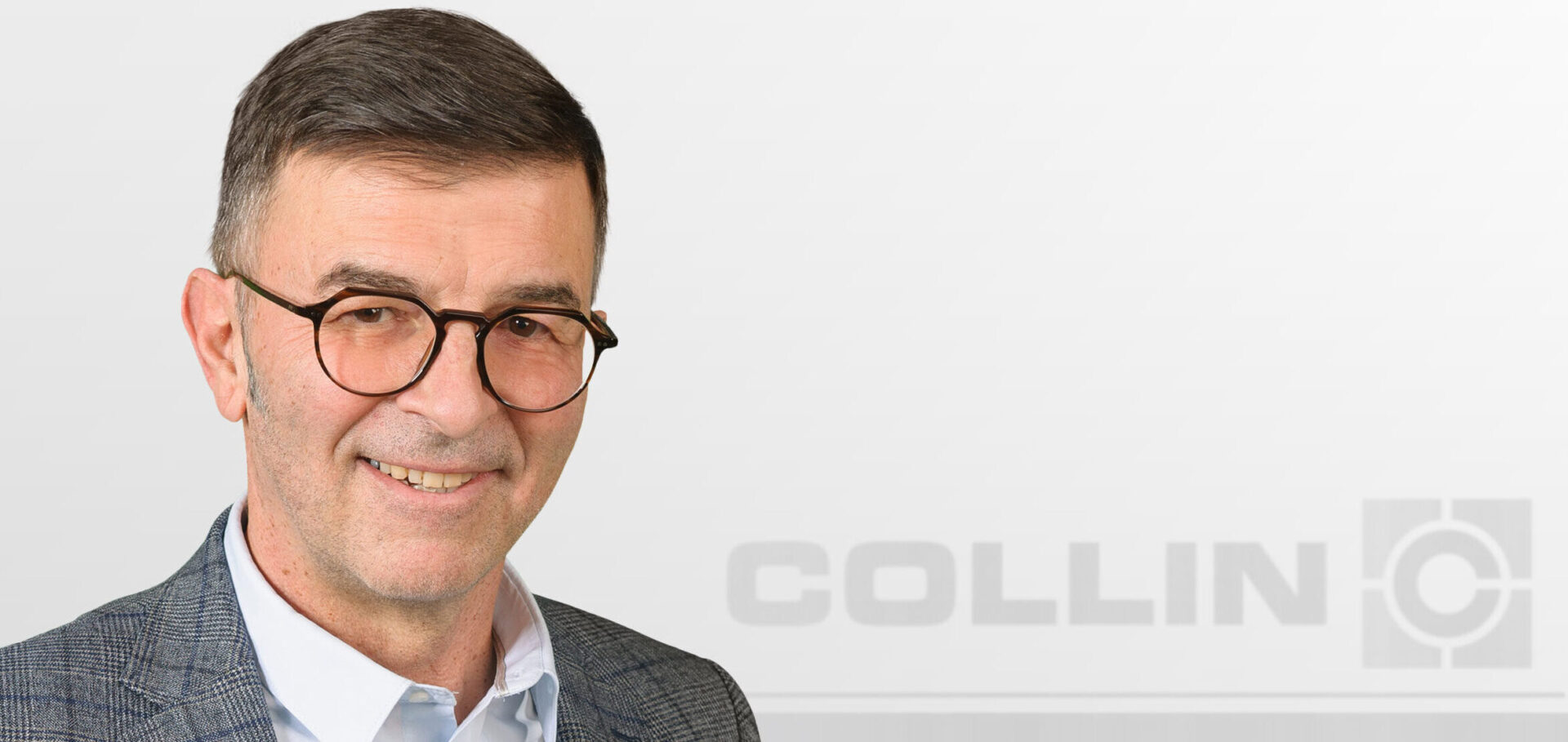 Thomas Nick
Sales Director Medical & Pharma
COLLIN Lab & Pilot Solutions GmbH
Gewerbestrasse 11, 83558 Maitenbeth, Germany
Phone: +49 (0) 8076 / 2740-1203
Mobile:  +49 (0) 160 / 7750892
Fax: +49 (0) 8076 / 2740-1001
E-Mail: thomas.nick(at)collin-solutions.com
With more than 25 years of sales experience in the plastics industry, Thomas Nick is the appropriate contact for customers from the medical technology and pharmaceutical sectors. As Sales Director, he is responsible for international sales of COLLIN extrusion solutions for this market segment.
Our MEDICAL LINE product line covers the entire spectrum from medical extruders to medical tubing systems. In addition to a range of special roll mills for the pre-development and production of pharmaceuticals, we also develop and manufacture lines for the production of infusion bags, medical sewing threads and wound dressings. The latest development is a production line for the manufacture of medical mouth and nose protection masks.
Our goal is to position COLLIN even more strongly as a partner of plastics processors in the medical technology and pharmaceutical market internationally and to significantly drive change in this sector.