Collin Solution Parts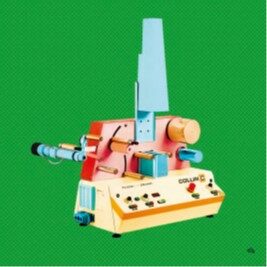 Collin Solution Parts
For our customers, its is practical that spare parts are available for 10 years, mechanical parts often up to 1980 (year of construction). Furthermore, the years of customer loyalty speaks in favor of Collin.
At Collin, service is of utmost priority. Another advantage for our customers is the fact that the after sales department cooperates closely with the service department. Thus, expert knowledge is combined with a focus on our customers.
Comprehensive and worldwide
After having purchased a line, our customers are supported comprehensively and worldwide by the Collin team.
In addition to regular maintenance work, we support our customers during maintenance as well as calibration of a line. Furthermore, our team takes responsibility for the integration of Collin machines into existing lines and for the adaptati-on of existing lines to new challenges. In nearly all cases, the modular design of all Collin lines is a big advantage.
If repair is not possible, we will put you in contact with our Collin sales team in order to offer an adequate new machine.
Since Collin has always been attaching great importance to solid machine construction, in many cases, it is reasonable to think about a retrofitting of machines, especially under consideration of new safety aspects.
After Sales TeamWe would be pleased to help you!
Please contact our Collin After Sales Team: Phone +49 +49 (0) 8076 / 2740-0