In order to support COLLIN customers optimally, in our technical centre, there are different lines and test devices for trials or trainings.
Our experienced and competent team of engineers and plastics technicians has over 30 years of experience with COLLIN lines.
Range of services
Trainings for customers – for example new technologies with their or our machines
Tests of the processibility of new customer materials or recipes
Testing of new COLLIN developments
Validation of new machines
Pre-tests for selecting or designing customer lines
Internal training for employees
Support of our customers on-site, online or by phone in case of procedural questions

Blown Film Extrusion up to a lay-flat width of 600 mm
BL 600 P
Diverse dies with different axial and radial spiral mandrel distributors
Special dies (strip die, counter-rotating die)
Cooling rings for narrow, medium and broad hoses
Line for quenching blown films
Processing of high-temperature plastics (heated cooling air)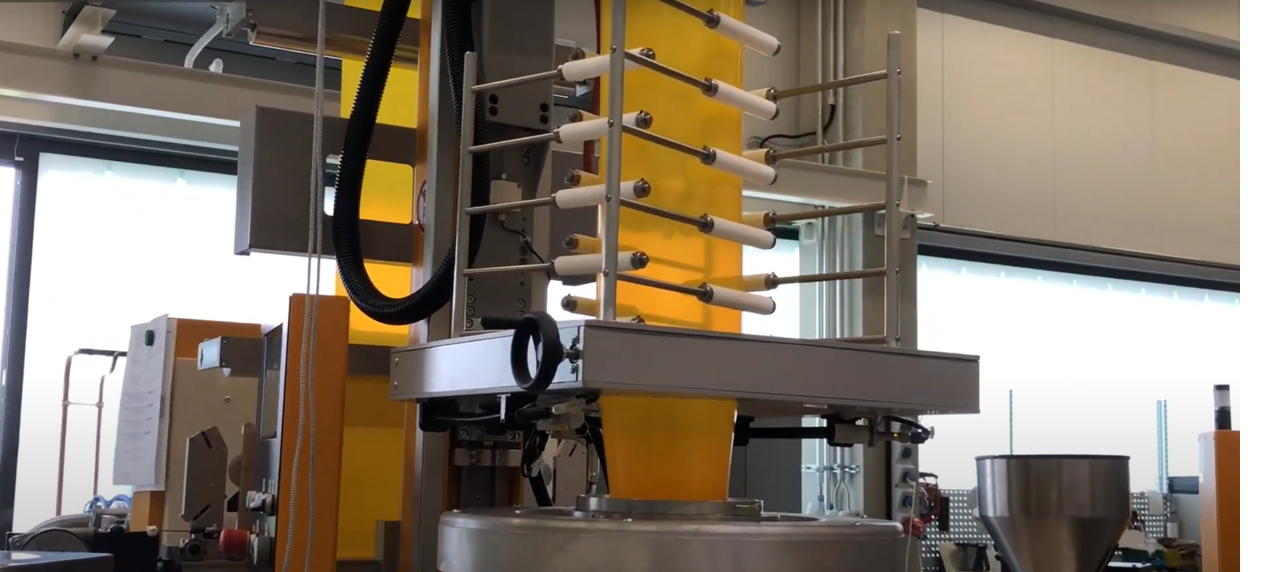 COLLIN Blown Film Line P Professional
Platen Press
P 300 S with cooling cassette


Film High Performance Press 300 S


Cast film for a width of up to 600 mm
CL 600 P
3 rolls, smoothing, casting and cooling roll
Diverse slot dies with different widths and options
Edge cutting, surface treatment (corona, discharge)
Unwinding station for lamination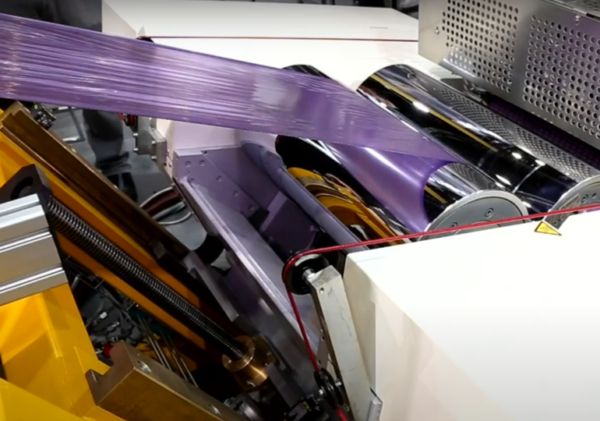 COLLIN Calender

Mono-axial stretching of films (MDO)
Pilot Line MDO II 600
Roll to Roll process or
inline in film lines
Teach Line MDO
Biaxial stretching in the stretching frame (TDO)



Extrusion of hoses, tubes or filaments
Diverse tube and hose dies for different products (also coextrusion)
Water baths (passively/actively cooled)
Belt take-off with integrated diameter determination
Filament winder for coils


Contact us now!
Camera inspection
Stand-alone design with encapsulated test housing (COFICOS)
Use in blown or flat film line


Coextrusion up to 9 layers (flat film) resp. 7 layers (blown film)

5-layer Medical Line
Extruder with a diameter of 12 mm to 45 mm
Partially with medical or high-temperature configuration and high-speed motor





Compounder with a screw diameter of 12 mm and 25 mm
Several gravimetric dosings
Melt pumps for direct extrusion
Strand pelletizers as well as underwater pelletizers

COLLIN Compounder
Melt Blown Fleece production with a width of up to 700 mm
Different dies with several hole diameters and air geometries
Collector drum with a width of 800 mm and a diameter of 600 mm


Melt Blown Line for Fleece
Moreover, we also offer material tests as a service:
Viscosity measurement by WROR
Film characterization by COFICOS or multi-inspection
MFR/MVR measurement
Microscopic tests
Film tension tests
Humidity Measurement

Simulation methods
Furthermore, we can support our customers with simulation methods (flow simulation) during the product development.