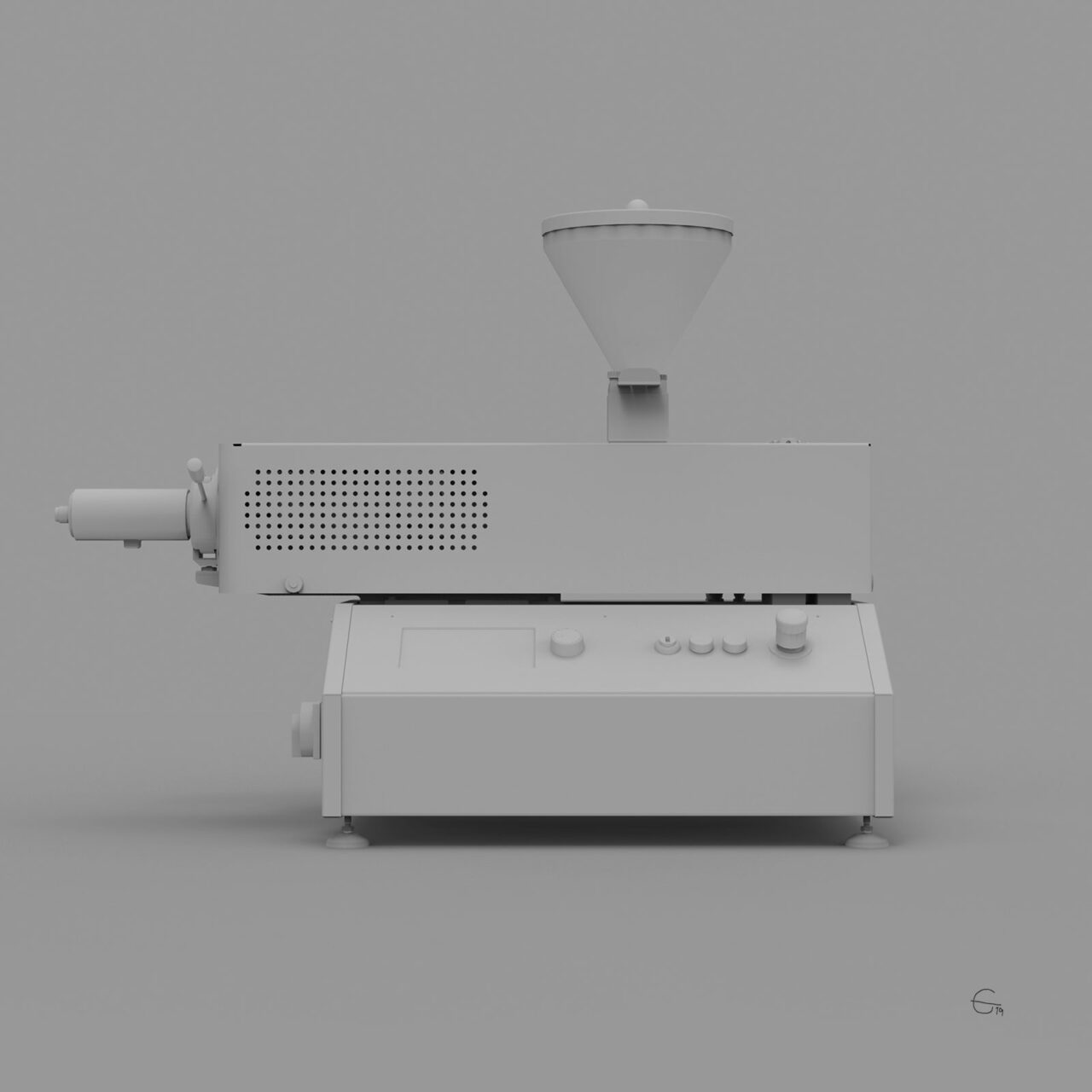 Comprehensive manufacturing know-how & highly flexible processingTechnology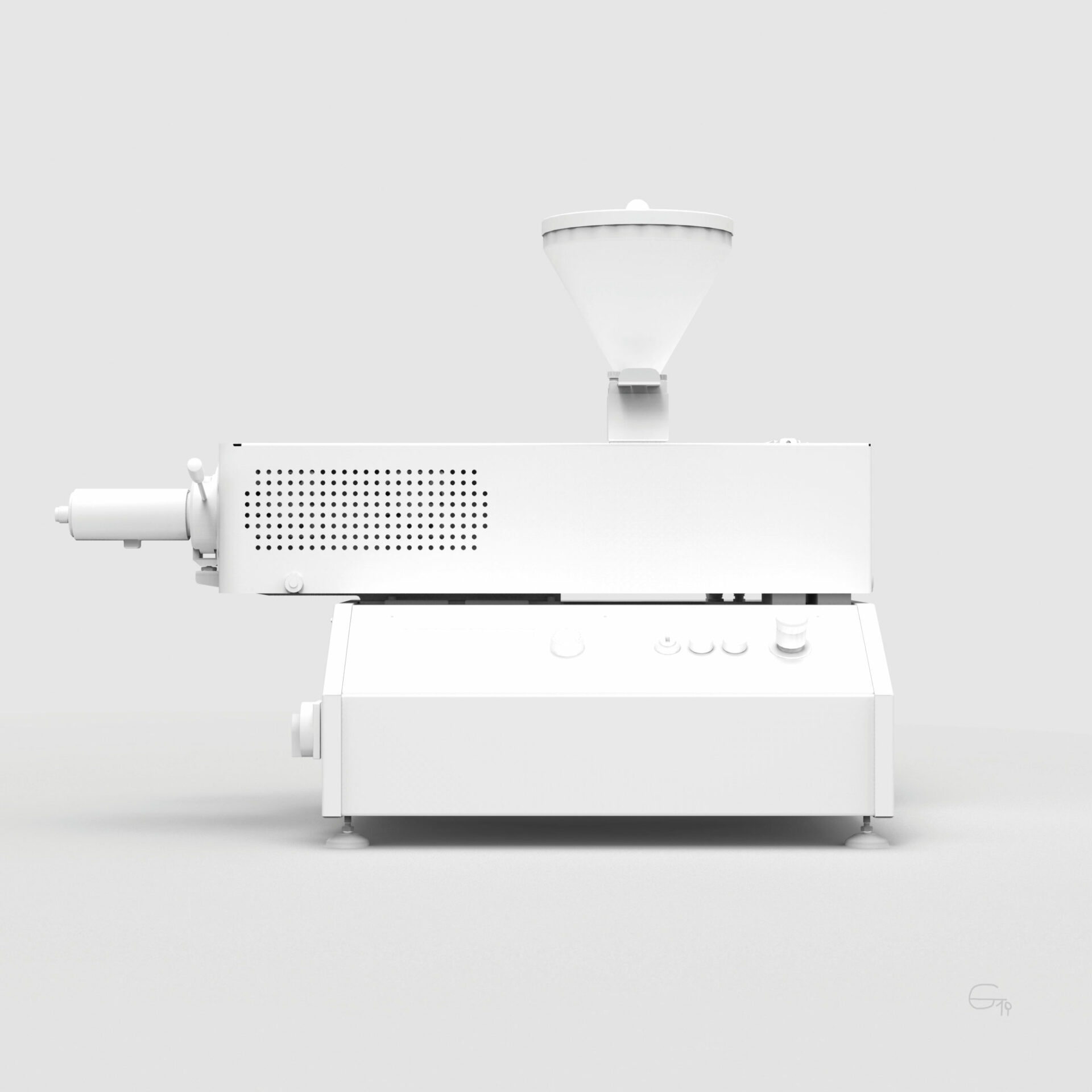 Highly flexible extrusion downstream equipment for flat films & plates
Collin provides the customers with coextrusion lines for the simulation of composites of all common polymers. For that purpose, feedblock systems for 2 to 9 layers are the standard tool, furthermore, multi-layer dies (multimanifold) for 2 or 3 layers allow the coextrusion of polymers with different viscosities. The use of these die systems (also in combination) allows the simulation of all combinations and procedures common in the production of multi-layer films. With our sophisticated concept of the height-adjustment for extruders, adapters, the moveable die frame and the electrical control, we create a flexible adaptation to all tasks.
Collin extrusion downstream equipment for flat films and plates is suitable for an extremely flexible use. Thus, our customers are in the position to produce films and plates with a thickness of 20 µm to 5000 µm. In case of large machines, the maximum width of the rolls is 900 mm. The downstream equipment is equipped with an own control system but, with the superordinated software module FECON, it can also be combined into complex multi-layer lines for pilot production. A great variety of accessories such as additional unwinding and winding stations and modules such as corona treatment or temper stations allow the development and production of totally new composite materials.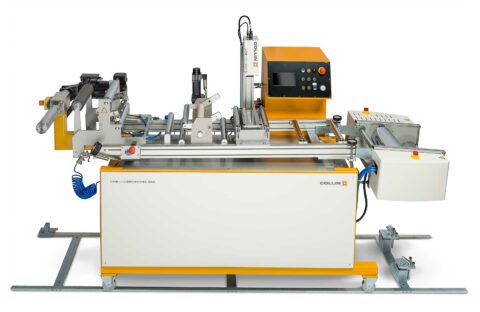 The Chill Roll resp. calender units consist of three swivel-mounted, temperature-controlled rolls. With a width of 100 mm to 900 mm, in production, they cover a thickness range of 20 µm to 5000 µm and can flexibly be used as cast, calender but also laminating units. As standard, a line speed of up to 50 m/min. is possible. On demand, we also realise higher speeds. Our flat films and platen lines are outstandingly suitable for production-related development of e. g. optical films, the production of niche products and small series.
Blown film lines in a compact design
Our blown film lines with an exceptionally wide range of applications, are used for quality control in the raw material production (in combination with optical inspection systems), for the development of high-performance and multi-layer film pilot production, for acceptance sample production of small packaging films, in the food production and for the production of medical films.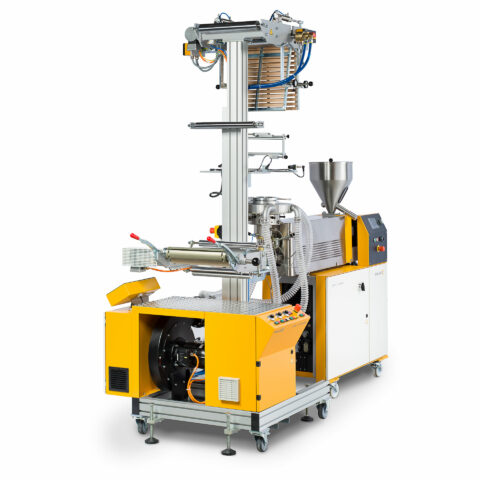 The machines are characterized by their compact design and high flexibility. The line speeds are designed in such a way, that conclusions from production can be drawn with minimal material usage and labour utilisation. Furthermore, these lines are ideally suitable for the education of production personnel. By additional testing devices such as online rheometer or optical film control, the Collin blown film lines – and by the way also all other lines – can be used for a continuous quality control in the raw material production. Coextrusion of at present up to 9 layers and the use of the turning bar system are possible. Of course, we also offer quenching modules or components for processing high-temperature polymers such as PEEK or PPSU.
Collin lines for mono & biaxial stretching
Stretching polymer materials modifies their range of properties in a number of ways – relating to their mechanical properties, diffusion behaviour and optical properties. In combination with fillers and additives, completely new materials are created. Especially high-performance plastics in connection with nanofillers, offer a wide field of research and development. For all established procedures, Collin supplies lines for mono-axial stretching (MDO) and biaxial stretching (TDO) for research and development up to pilot production in the well-known precision and quality.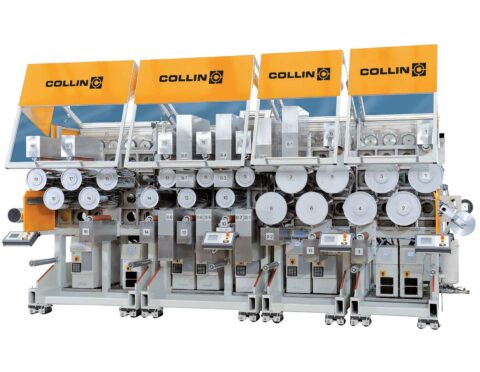 With our TDO, as biaxial, discontinuous stretching process, the touch screen control allows programming of arbitrary stretching sequences, between which heating and cooling cycles can be run. This exactly simulates all production processes. The control logs all machine and process parameters and automatically delivers test protocols.
bild
Pipe extrusion linesOptimal for laboratory & pilot productions
Up to the 9 layer coextrusion can be realised with our pipe extrusion lines. These currently cover a diameter range of 0.5 mm to 50 mm. The lines can optimally be used for laboratory and pilot productions. They are characterized by high precision, especially in the small diameter range. Therefore, they often are used in the medical sector. For the respective application, downstream equipment such as vacuum tanks, cooling baths, take-offs, cutting and winding devices is available.