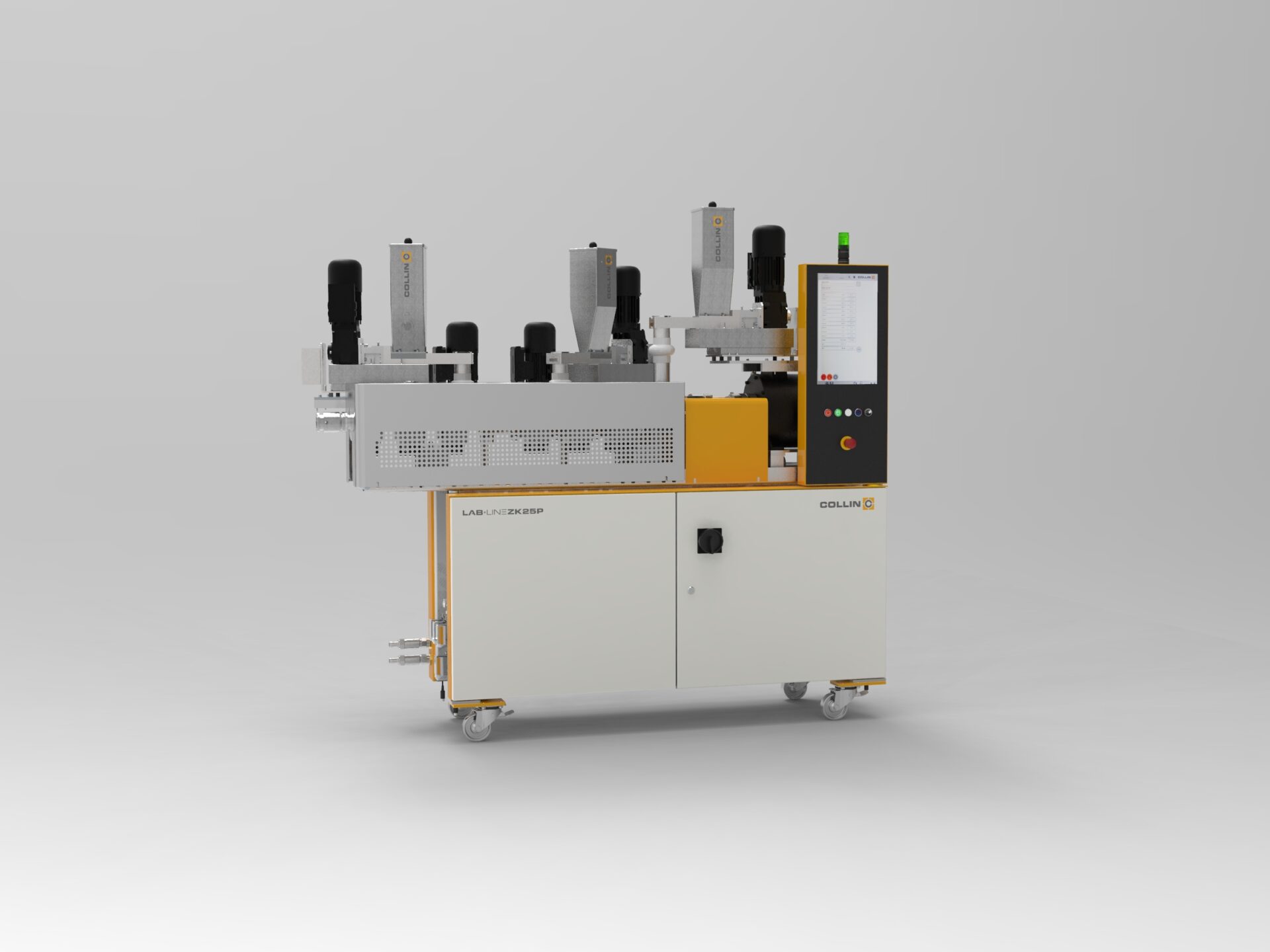 COLLIN presents P 2.0 series Compounder with numerous advantages:25% more performance! - Materials with bad flow properties can be processed - Intelligent, function-related control - Height-adjustable & space-saving design
Lab Line ZK 25 P
With the optimization of its compounder series to the next level 2.0, COLLIN Lab & Pilot Solutions is fully living up its leading role in extrusion technology once again. "We have intensively used the last months for the development of innovations, have built different lines for medical applications and have also redesigned our compounder series comprehensively ", says DI Dr. Friedrich Kastner, CEO / Managing Partner Collin Lab & Pilot Solutions GmbH.
Higher performance – 25% more
With 25% more performance and thus more capacity, the new COLLIN 2.0 series compounder convinces completely with 1,200 rpm and a specific torque of of 13 Nm/cm3. This also allows the processing of highly viscous or highly filled materials.
The compounder series is available with a processing length of 36 D up to 60 D. Moreover, multiple side feeders with gravimetric or volumetric dosage can be combined.
Slim, functional design & height adjustment
The innovation can flexibly be integrated into every multi-layer extrusion line. By the mechanical height adjustment resp. the optional motor-driven height adjustment, the compounder can be installed in every layer of a blown film extrusion line.
Another advantage is that the screw can easily be pulled backwards out of the machine for e. g. cleaning with minimum space requirements – without having to change the position of the compounder.
Intelligent, future-oriented control
With the new COLLIN control CMI 17, we offer a new, intelligent feature as option: At the distribution gear, exchangeable cylinder elements with coded plugs can be arranged in nearly any order, since the control recognizes the respective function via the coding", explains DI Dr. Kastner.
On request, the following certifications are available: UL, CSA.