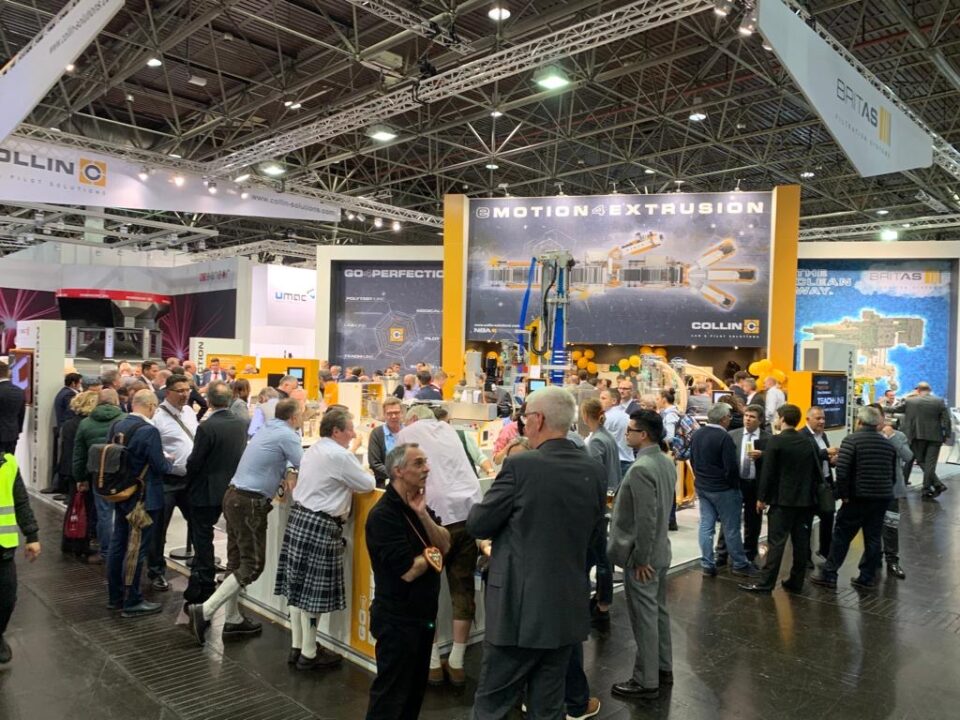 COLLIN Lab & Pilot Solutions at the K 2019 – Hall 9, Booth B 24:
• Highlight Module line – Blown film line with calender as inline system for extrusion coating, nominal size 600
• Innovation Teach Line series generation 2
• Unique all-round quality measurement system multi-inspection generation 2
• Intelligent medical technology – catheter tube line
• New product brand COMELT as of 2020 – focus extrusion dies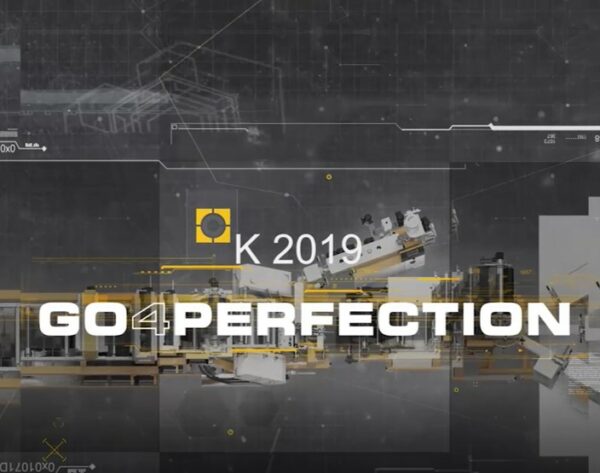 Also at this K, COLLIN Lab & Pilot Solutions GmbH shows a number of innovations. Under the slogan "GO4Perfection", the specialist for extrusion lines shows perfection in engineering and its strength in live operation!
OVERVIEW EXHIBITS:
1 Module line
Blown Film Unit BL 600 P with camera inspection
Extruder E 25 P
Extruder E 30 P
Extruder E 25 E
4-Layer Blown Film Die RW 40 with melt splitter
Extrusion Coating 600:
Compounder ZK 25 E x 48 D combined with a melt pump
Slot Die BSD 500
Calender CL 168/250/250-600 P with Winder W 600 E gap
2 Teach Line Generation 2:
Extruder E 20
Compounder ZK 25
3-layer feedblock
Die
Chill Roll
3 Catheter tube line:
Teach Line Extruder E 20 H generation 2
Medical extruder
Medical pelletizer
Vacuum calibration tank
Medical multi-layer die with strip insert
4 Multi-inspection:
Comprehensive test device for film quality control:
Melt viscosity
Colour, error (dark spots, gels etc.)
Material composition
Determination of the elasticity module
Other additional components are in preparation.
5 Press P 300 S
6 Roll Mill W 110 P
7 Chill Roll CR 144/144/230 XS with camera inspection
8 Slot die Showcase
HIGHLIGHTS:
COLLIN Module line – high precision for sustainability
Highlight at the Collin booth is the blown film line combined with the 600 mm calender as inline system for extrusion coating:
"These actually independent systems for blown film and flat film production are interconnected inline and thus, new film systems are possible. Especially in these times, where packaging has to be re-thought in order to support the environmental aspect and to improve the recyclability, these lines enable new product ideas to create packaging in a more sustainable way without abandoning the performance of modern multi-layer film systems, explains DI Dr. Friedrich Kastner, CEO / Managing Partner Collin Lab & Pilot Solutions GmbH. The Collin line at the booth includes numerous new modules and features.
"The main advantage is, that with this line, we can produce films with highly precise layers. The layer distribution is made for example by radial mandrel distributors calculated with CFD support. In this way, we optimize the layer structure and thickness to a level that is unique. With this line, Collin exceeds the sustainability requirements of our time!" says Kastner luckily. Because with the Collin development, the film layers can be designed in a very thin way – with this, the extrusion specialist allows for new, better packaging and technical films as solutions for tomorrow.
For standard & bio polymers, post-industrial & post-consumer material
"With this line, our customers are in a position to process standard polymers but also bio polymers as well as post-industrial and post-consumer materials – on the highest precision level", explains Corné Verstraten, CSO / Joint Partner Collin Lab & Pilot Solutions GmbH.
The three Collin extruders of the blown film line have been equipped with new adapter systems. The blown film line itself is a consequent further development of the Collin lines and is equipped with many new details, e. g. new calibration basket, the new take-off unit as well as a new winder. With an integrated inline viscosimeter and the Collin FI camera system, the product quality is constantly controlled, which is essential, especially if recycled material in sensitive areas such as packaging is used.
At the end of the line, the Collin team combines two winders – a 600 E gap and an auxiliary winder in order to guarantee continuous production.
Teach Line series generation 2 – innovative safety & digital features
During the last months, the Collin team has systematically been further developing the Teach Line product line. The series of compact table-top machines includes for example compounders, extruders, blown and flat film lines but also roll mills or pelletizers. These machines are used for apprenticeship, R & D but also for the production of special films.
The generation 2 presents itself in a new ergonomic design including the completely digital operation, control and 7" touch display CMI 7. The series is equipped with the latest safety features. SPS controlled and fully FECON capable, all parameters are controlled and evaluated online. As option, the table-top machines can be operated with 480V and 60 Hz.
All-round quality measurement system multi-inspection generation 2
The Collin team has also realized many new functions and improvements for the multi-inspection. The all-round measurement system for film quality – optical, mechanical and rheological – therefore, live operation of 2. generation at the booth.
"For the multi-inspection, we have improved the ergonomics, since the measuring systems are now horizontally arranged. Fort hat, a very compact combi-die and melt pump for rheological measurements are integrated. The new camera unit with improved LED technology guarantees higher control quality. The camera is controlled via a separate micro-controller. The evaluation of the data is made via an image processing system, which is also new. With this, we are in the high-end area of film quality control", says DI Dr. Friedrich Kastner. Completely new is also our integrated FTIR based expert system, which displays the composition of samples also for operators without any spectroscopy knowledge.
Medical catheter tube line for intelligent micro-extrusion
Furthermore, at the booth, Collin shows an intelligent, totally new catheter tube line consisting of one Teach Line extruder of the 2. generation, one medical extruder, one medical pelletizer, one vacuum calibration tank and one high-precision 3-layer medical die.
Inline marking strips for many possibilities
"At our booth, you can see our catheter tube line for micro-extrusion in live mode – on the screen, you have direct view to the strand. That one of the two marking strips can freely be activated resp. deactivated is outstanding in this line. Exemplary applications are here medical safety markers or X-ray contrast strips", explains Kastner.
Here, the outer diameter of the strand is 0.5 mm. For Collin medical strand lines, it is unique that all production steps come from a single source – compounding, coextrusion, take-off and cut.
Roll Mill 110 P, Press 300 S & Chill Roll with camera inspection
At the booth, the Collin roll mill with 17" touch screen control convinces with its new control with remote maintenance possibility – moreover, it is network-compatible.
With a 10.1″ touch screen control, the Collin Press 300 S shines in a new design and shows the operator-friendly, intuitive operation.
Furthermore, Collin presents a chill roll with the film inspection system FI. The high-quality test system allows the definition of 10 error classes and 14 error criteria during the production of flat or blown films.
Showcase slot die – product brand COMELT as of 2020
Under the product brand COMELT – Collin Die Solutions, the company will offer extrusion dies with accessories in a wider range. Because, for the expansion of its portfolio and in-house production depth, Collin invests in new production lines. Therefore, as of next year, the company will concentrate the complete die production in one place. "There, we pool the know-how and the experience of Collin in design and manufacture. For that, the design process is supported by latest 3D-CAD- and CFD-software."
At the booth, with an example, Collin informs about the numerous options in the development and manufacture of slot dies. The model shows the manual and automatic adjustment of the flex lip or also a restrictor bar.
Media contact resp. for foto files, please contact: Dr. Isabella Pichler,
isabella.pichler@collin-solutions.com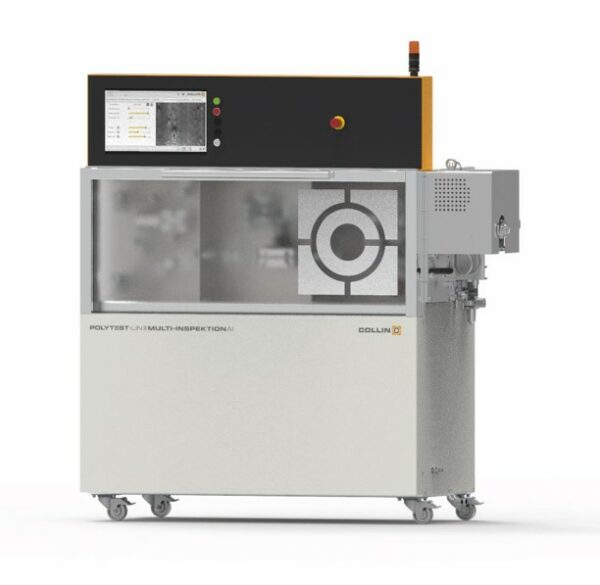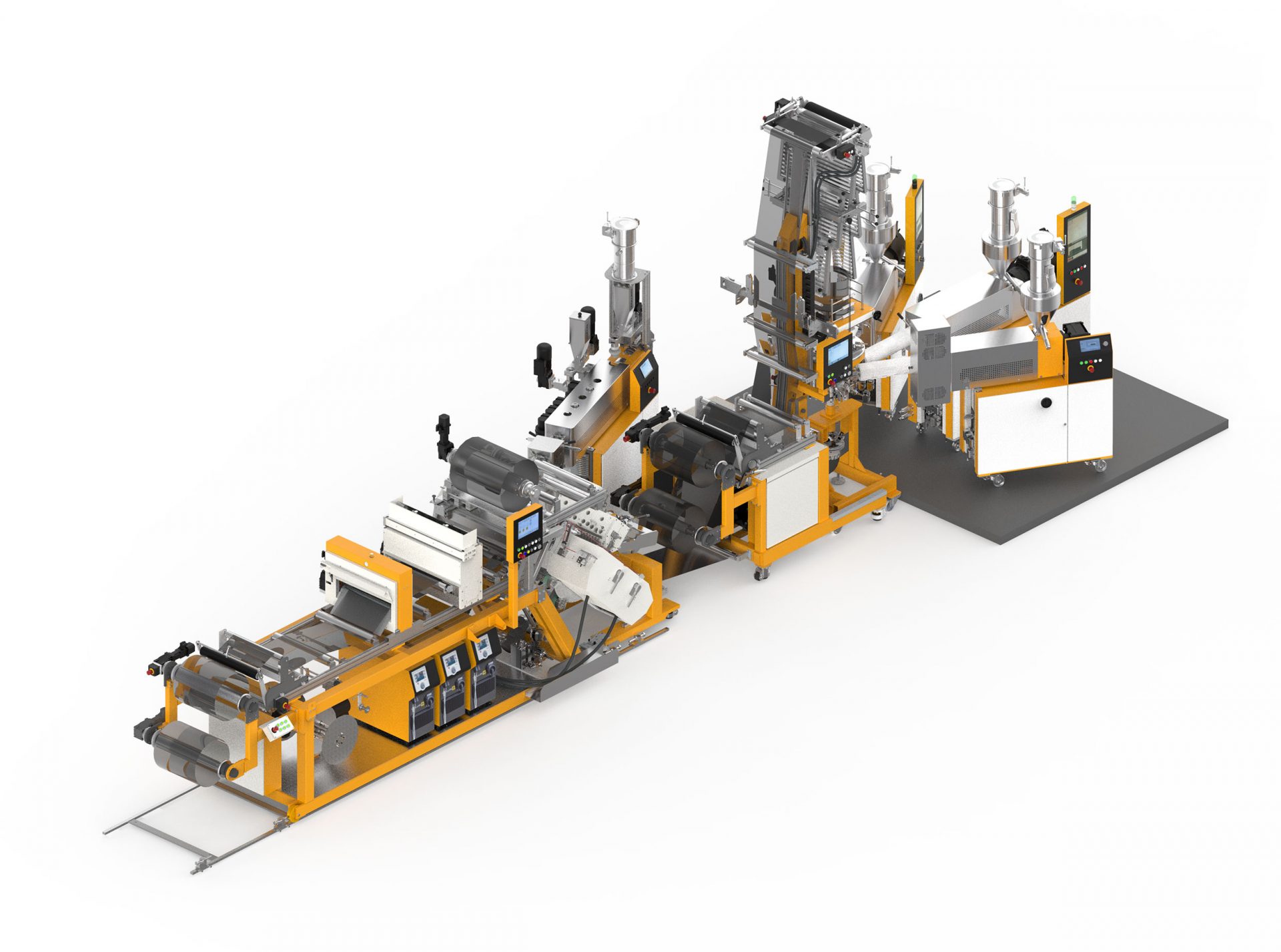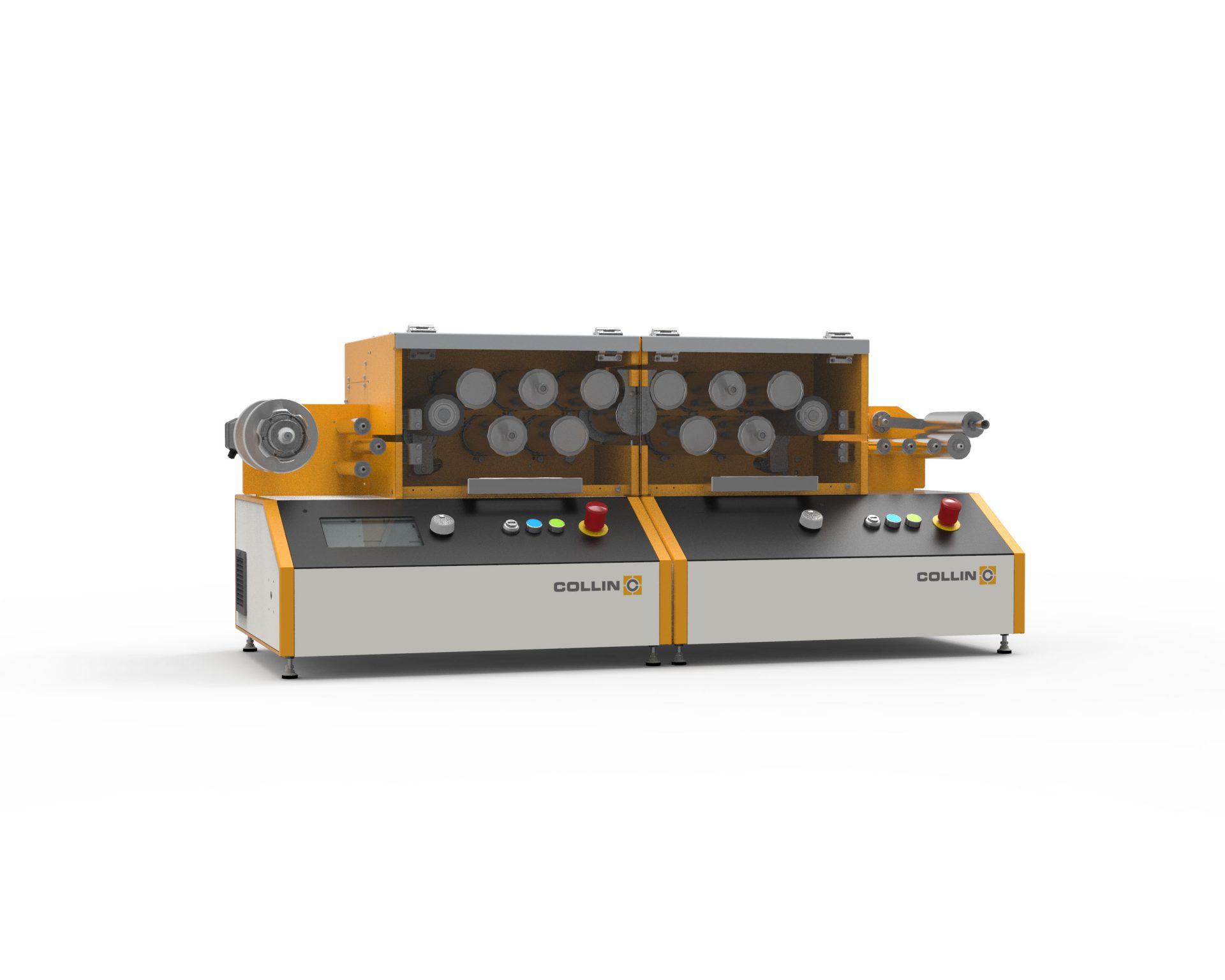 bild