COLLIN Lab & Pilot Solutions Highlights at the K 2022 in live operation, Hall 9, Booth B16:
> Exhibition highlight professional blown film line with platform optimized for metallocenes & perfect for recycling material <br> > Medical tube line with new, innovative 3000 mm water bath <br> > Flat film line with camera system for continuous film inspection <br> > Press with new, self-learning AI control <br> > Testing roll mill with highest reproducibility <br> > Anniversary 50 years COLLIN – new companies of the NGA Group for the first time at the K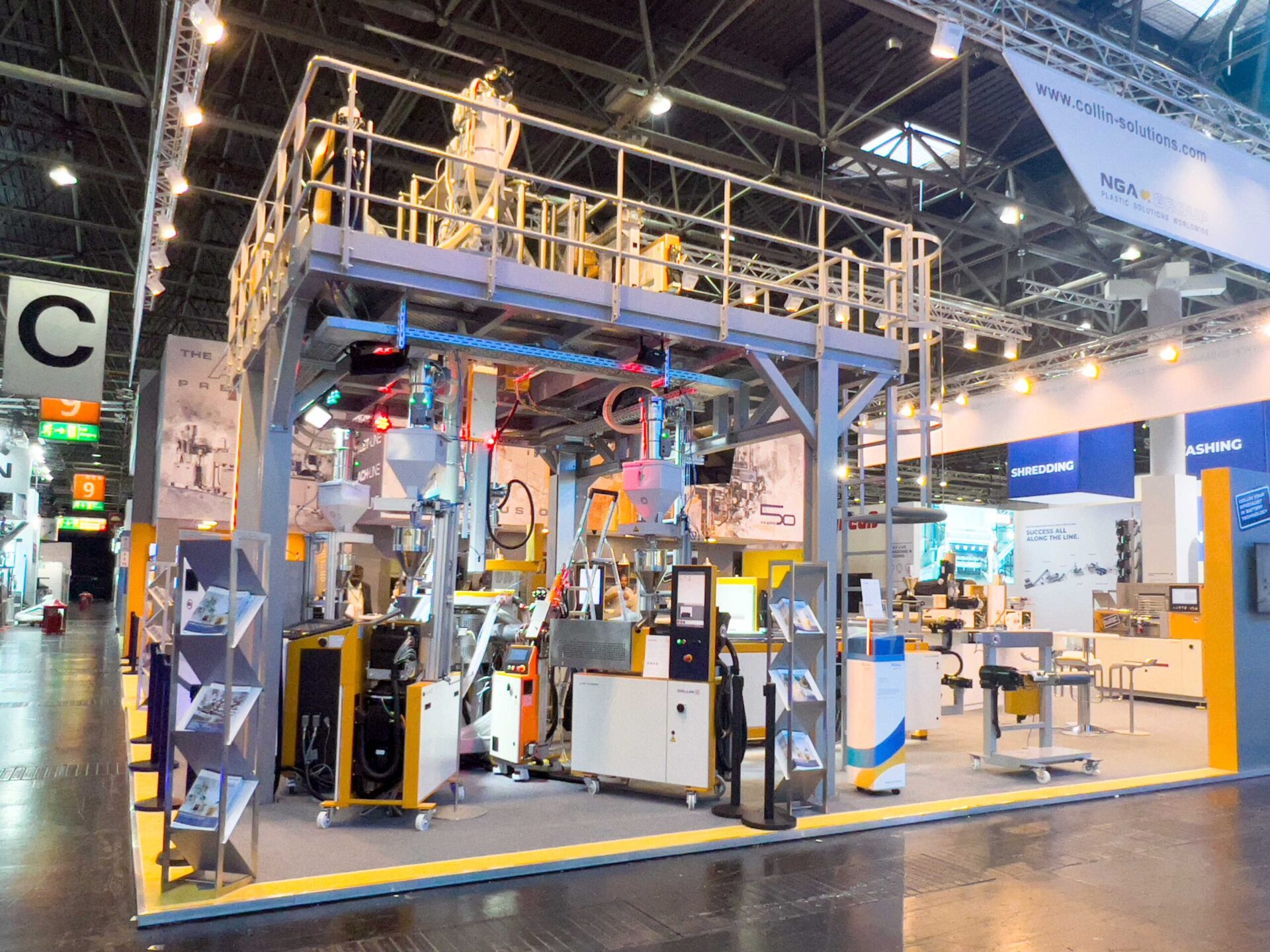 Trade Fair Booths NGA Group Construction >>>
At this year's K, COLLIN Lab & Pilot Solutions presents numerous innovations in live operation. From a blown film line via a medical line, an AI-optimized press up to a compact TEACH LINE laboratory line including film inspection.
Exhibition highlight Blown Film Line PILOT LINE BL 600 Professional
"At our booth, we present our new, blown film line with a height of 5 m in live operation, including platform design with increased performance capacity. With such a line, customers are in a position to produce 5-layer films and more with a width of up to 600 mm. The pilot line for multi-layer coextrusion is optimal for the processing of metallocenes. Furthermore, the line is also excellently suitable for recycling material. By means of the multi-layer blown film die with optimized distributor disc design, our customers can also use metallocene polyolefins, which are often difficult to be processed ", explain DI Dr. Friedrich Kastner, CEO / Managing Partner and Corné Verstraten, CSO / Joint Partner COLLIN Lab & Pilot Solutions GmbH.
In total, for the blown film line, 4 extruders are used – one of them has an adjustable melt splitter, which guides the melt into two different distributor discs of the die, which results in two layers that are produced. Moreover, high flexibility is possible with the COLLIN Extruder E 30 PL with extended height adjustment of 350 mm up to 1500 mm extrusion height, which is presented for the first time. Further modules of the blown film line are one extruder with BritAS screen changer as well as the new ZK 25 P Compounder with online viscometer for continuous control of the material quality – among other things, advantageous when using varying qualities as for example of recycling materials. The integration of a turning bar guarantees a considerably improved film quality.
Innovation COLLIN MEDICAL LINE tube line with new Vacuum Water Bath VKT 3000
For the production of highly precise, medical multi-layer tubes, the COLLIN MEDICAL LINE tube line is perfect – also in live operation at the exhibition booth.
It includes an extrusion unit with an Extruder E 25 P as well as a lift extruder, a strip die and the new, modular 3000 mm water bath with optimized, closed water circulation and vacuum calibration unit. The line guarantees highest precision in roundness as well as constant tube diameter with up to 5 layers. The water bath is followed by a diameter measurement, the take-off and the latest COLLIN winder for tubes or strands.
"With the COLLIN line, tubes for minimally invasive procedures, dialysis, catheter, infusion or drainage tubes or drug-loaded strands can be produced. The tube resp. strand line convinces with a machine speed depending on the line configuration of up to 200 m/min and a diameter range of highly precise tubes of 0.5 up to 5 mm ", says DI Dr. Kastner.
The advantage of our tube resp. strand lines is that they can be arranged in a modular way with different machine elements for different requirements, depending on the customer requirements. Moreover, of course, they can also be used for non-medical applications ", says Corné Verstraten.
COLLIN water baths are available in different lengths – for horizontal and vertical strand resp. tube guiding. Depending on the requirement, in order to increase the flexibility for different procedures, due to the modular design, also several water bath units can be arranged one after the other. This allows, depending on necessary temperature and throughputs, water baths with a length of up to 15 m and more as well as speeds of up to 200 m/min.
Film inspection COLLIN TEACH LINE extruder, compounder, chill roll with camera unit
TEACH LINE is a series of compact table-top machines for the processing of polymers, especially for apprenticeship & education, research & development or quality control. "Also in live operation, a flat film table-top line with extruder, compounder and chill roll will be shown. This line is equipped with a camera system for continuous film defect inspection. The latter is a high-quality testing line, which determines optical errors in a running flat film line and which allows a definition of up to 10 error classes by means of 14 error criteria.
Artificial intelligence COLLIN LAB LINE Press P 300 S-AI Artificial Intelligence
The Platen Press S with servo hydraulics is ergonomic and space-saving. The efficient servo hydraulics ensure quiet operation, highly precise pressure control and low energy consumption. Due to this concept, furthermore, cooling water for the hydraulics is not required.
Latest further development – the Press P 300 S-AI – includes an artificial intelligence, which is embedded in the control. Via this AI, a digital twin is generated, which exactly adjusts and stores the control to the physical conditions of the press and the materials used. During the operation, the machine learns and optimizes the processes constantly. Thus, customers save setting and start-up times and tool retrofittings can quickly be realised.
Perfect Testing Roll Mill COLLIN LAB LINE Roll Mill W 150 P for high reproducibility
P Professional series Roll Mills – also be shown at the exhibition booth – are characterized by high reproducibility and are designed for more challenging tests in the laboratory. Used for mixing, plasticising, kneading and stretching of plastics, COLLIN testing roll mills are equipped with a motor-driven gap adjustment. The machines can be used as stand-alone unit or as downstream equipment.
COLLIN Lab & Pilot Solutions celebrates 50th anniversary
Founded as sole proprietorship in 1972 – today, 50 years later – COLLIN Lab & Pilot Solutions is an internationally acting premium supplier of pilot, laboratory and production lines for the plastic processing industry, industrial and pharmaceutical sector and research institutes. With more than 135 employees, about 40 representatives worldwide and an export rate of 85%, the Bavarian companies is considered a pioneer in the field of extrusion. As member of the NGA Next Generation Analytics Group with headquarters in Germany, Austria, USA, India and Singapore, together with the other group members, COLLIN is even more strategically prepared for the next 50 years.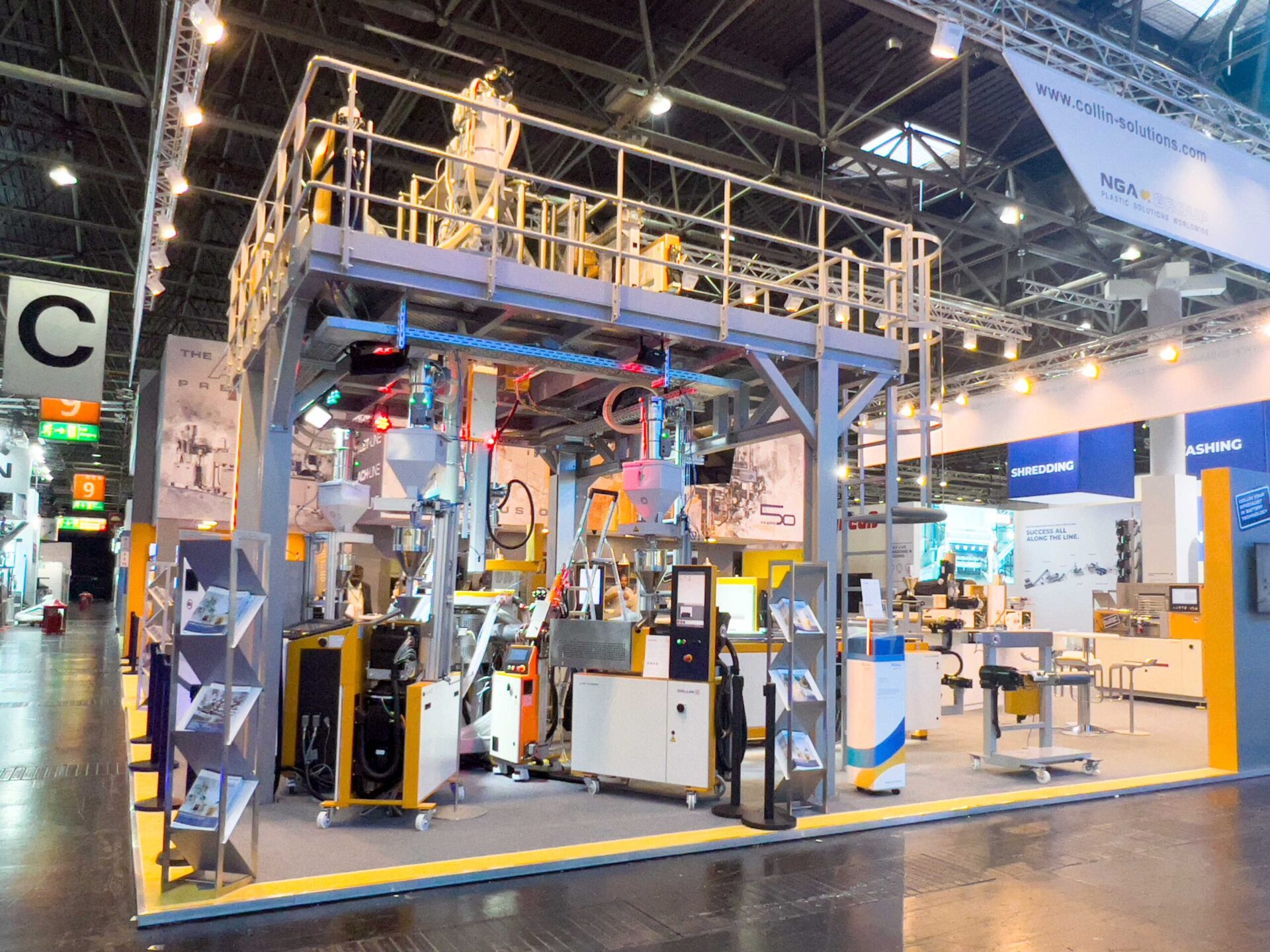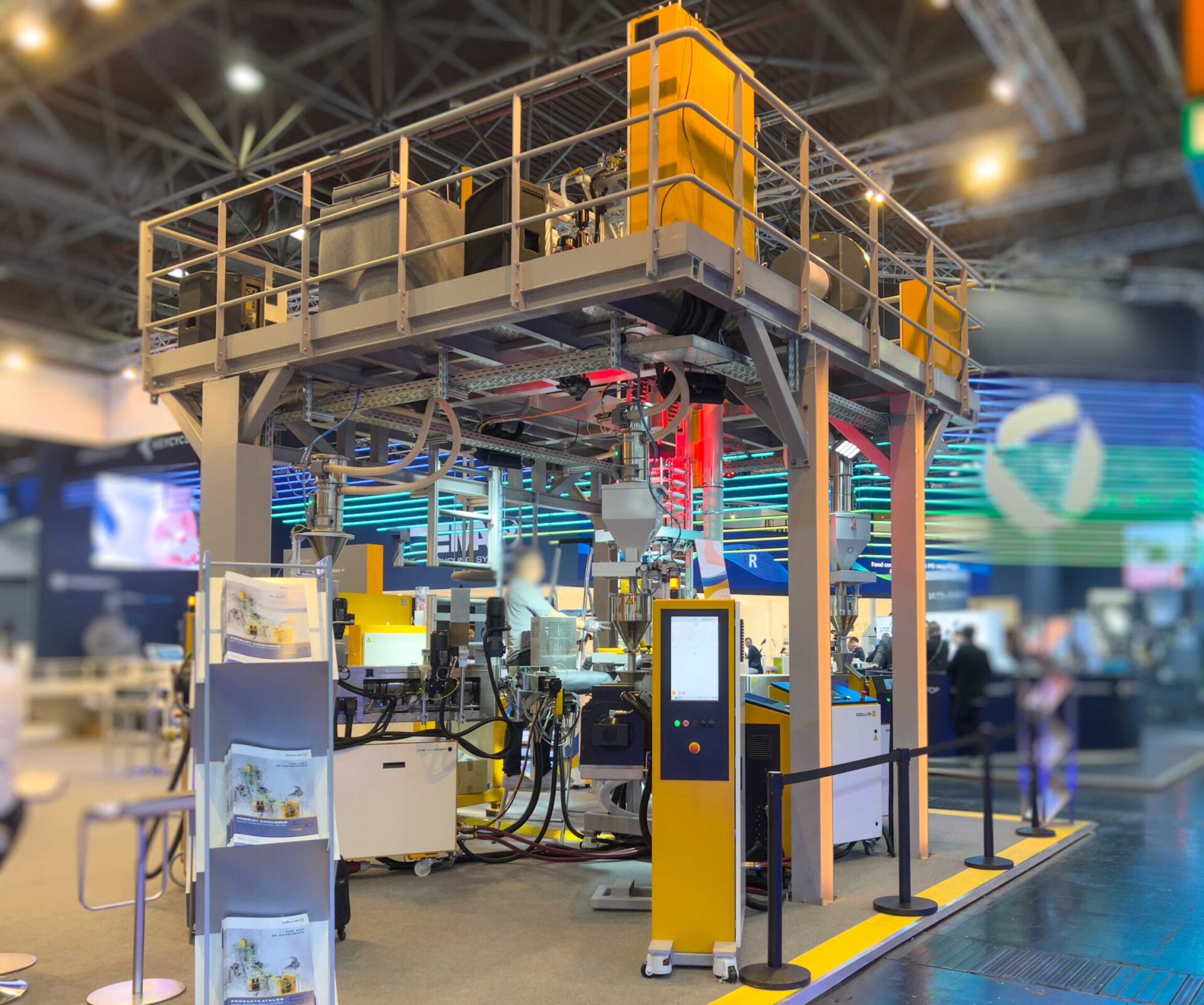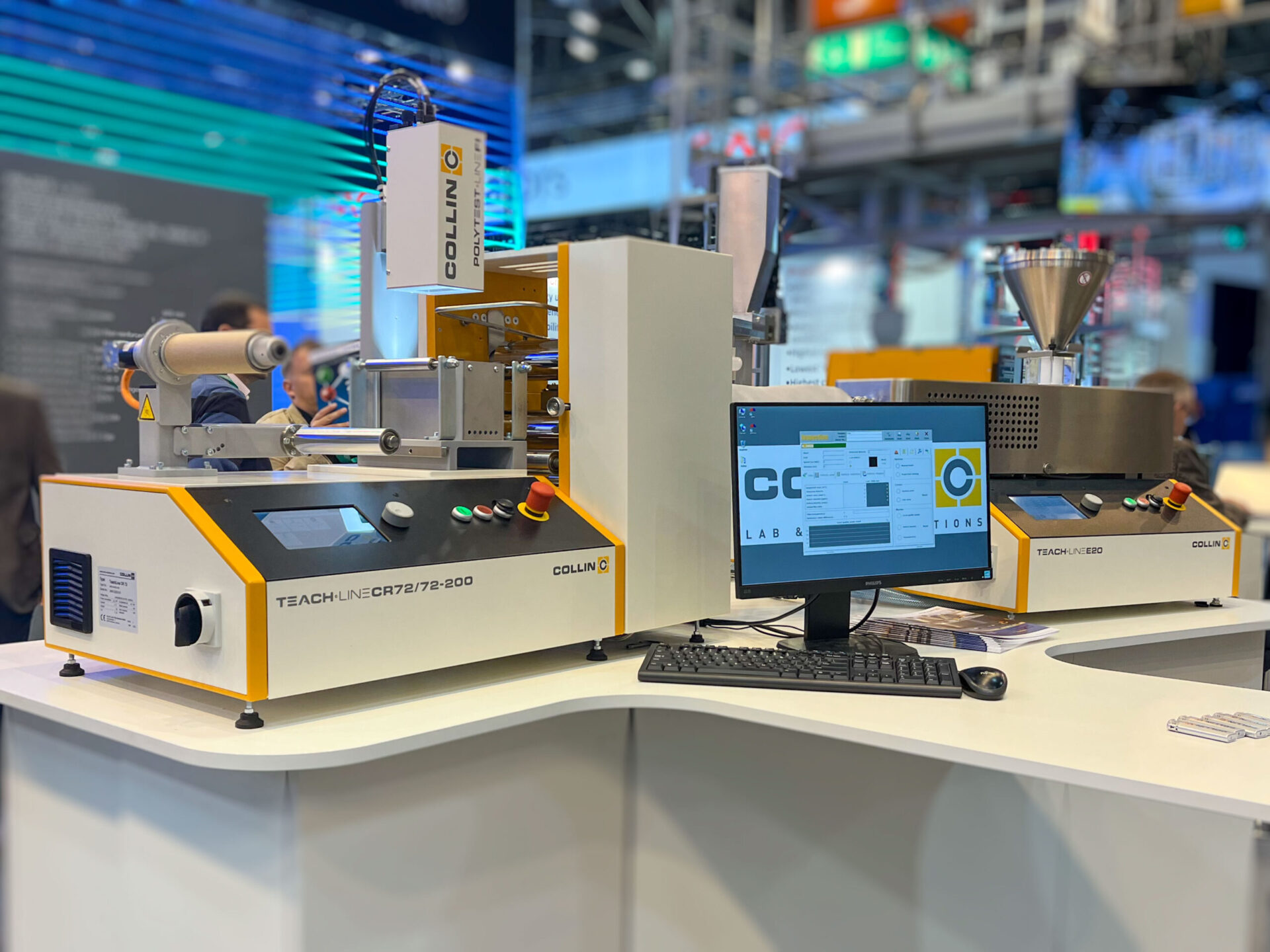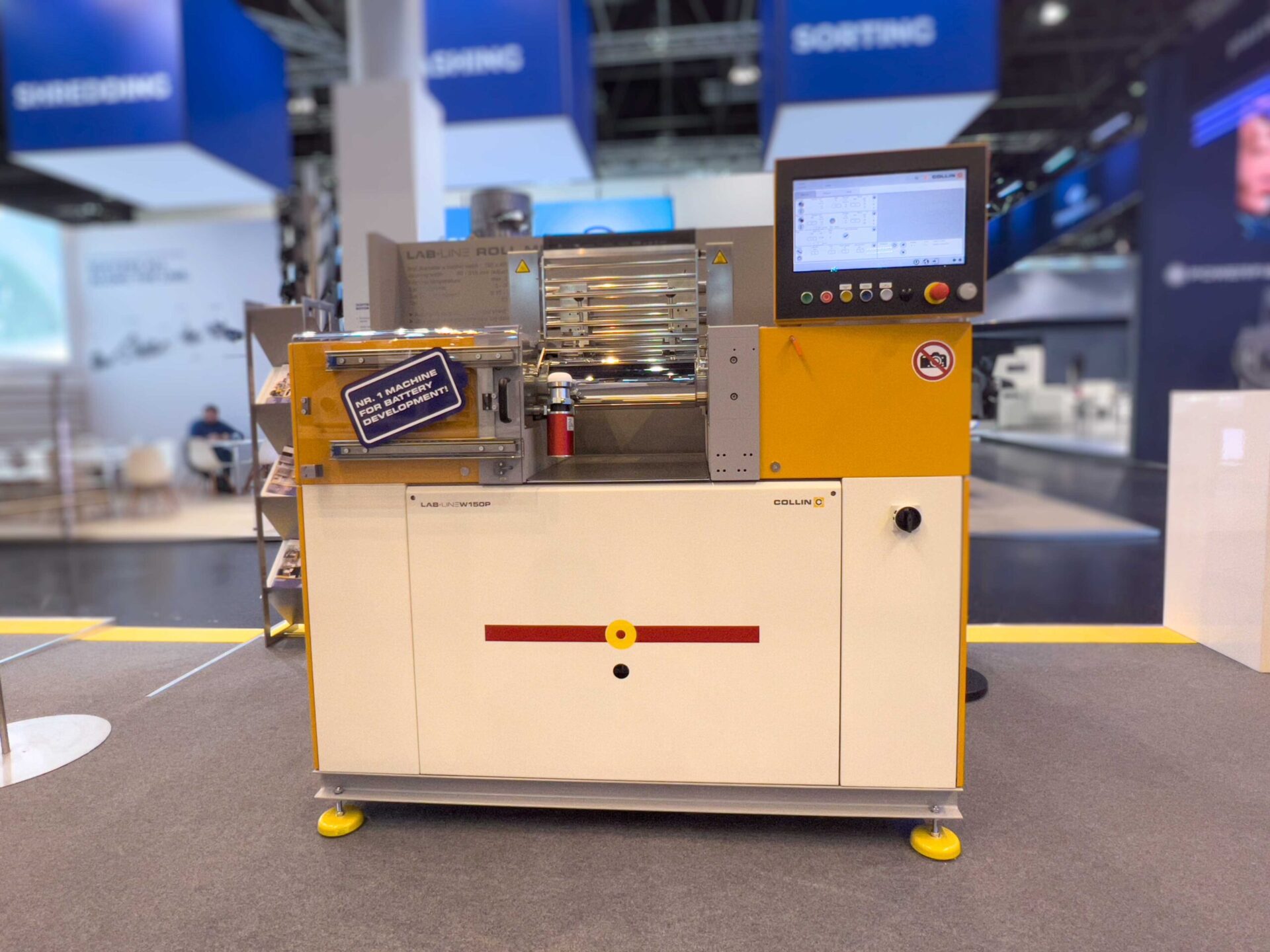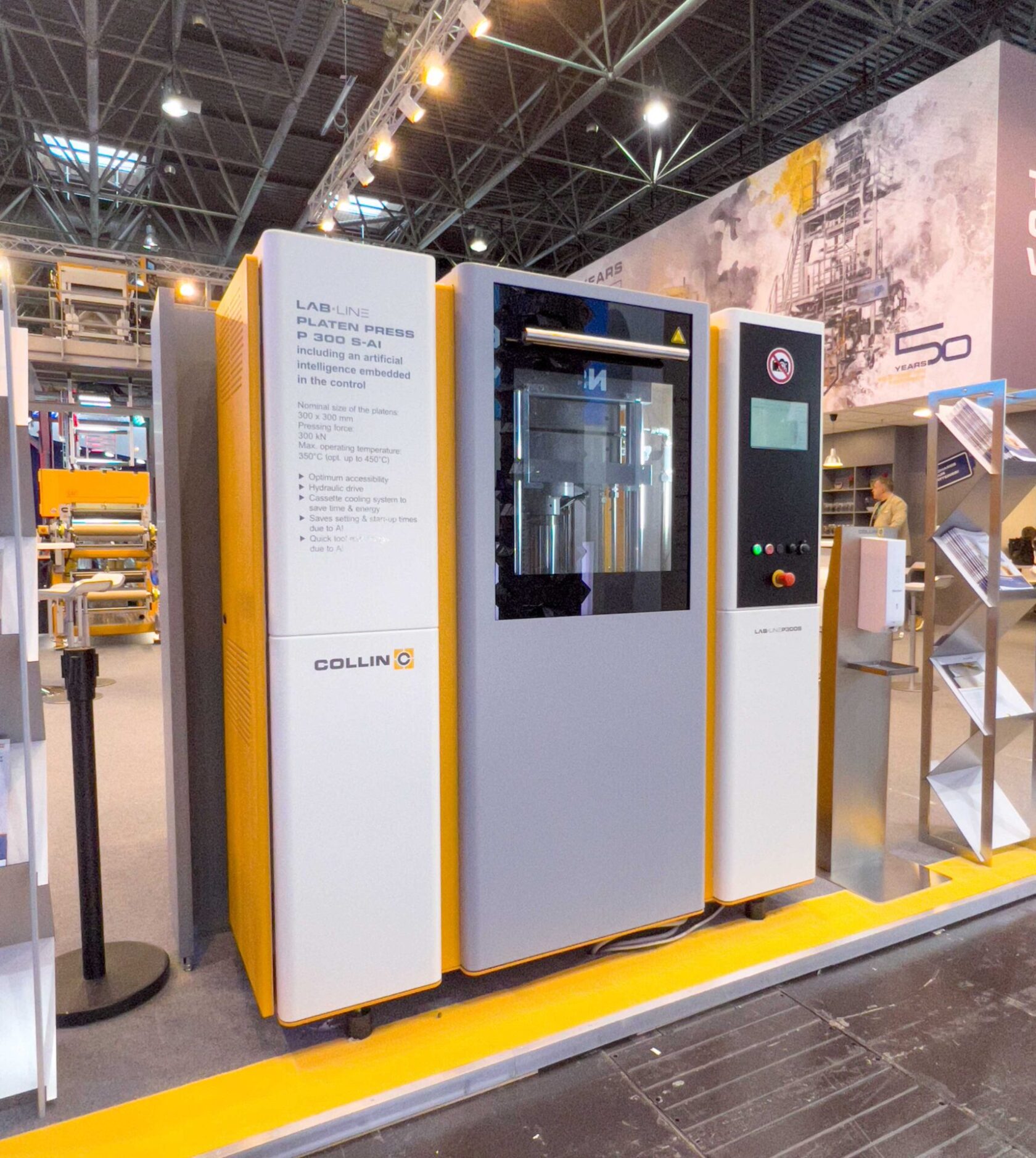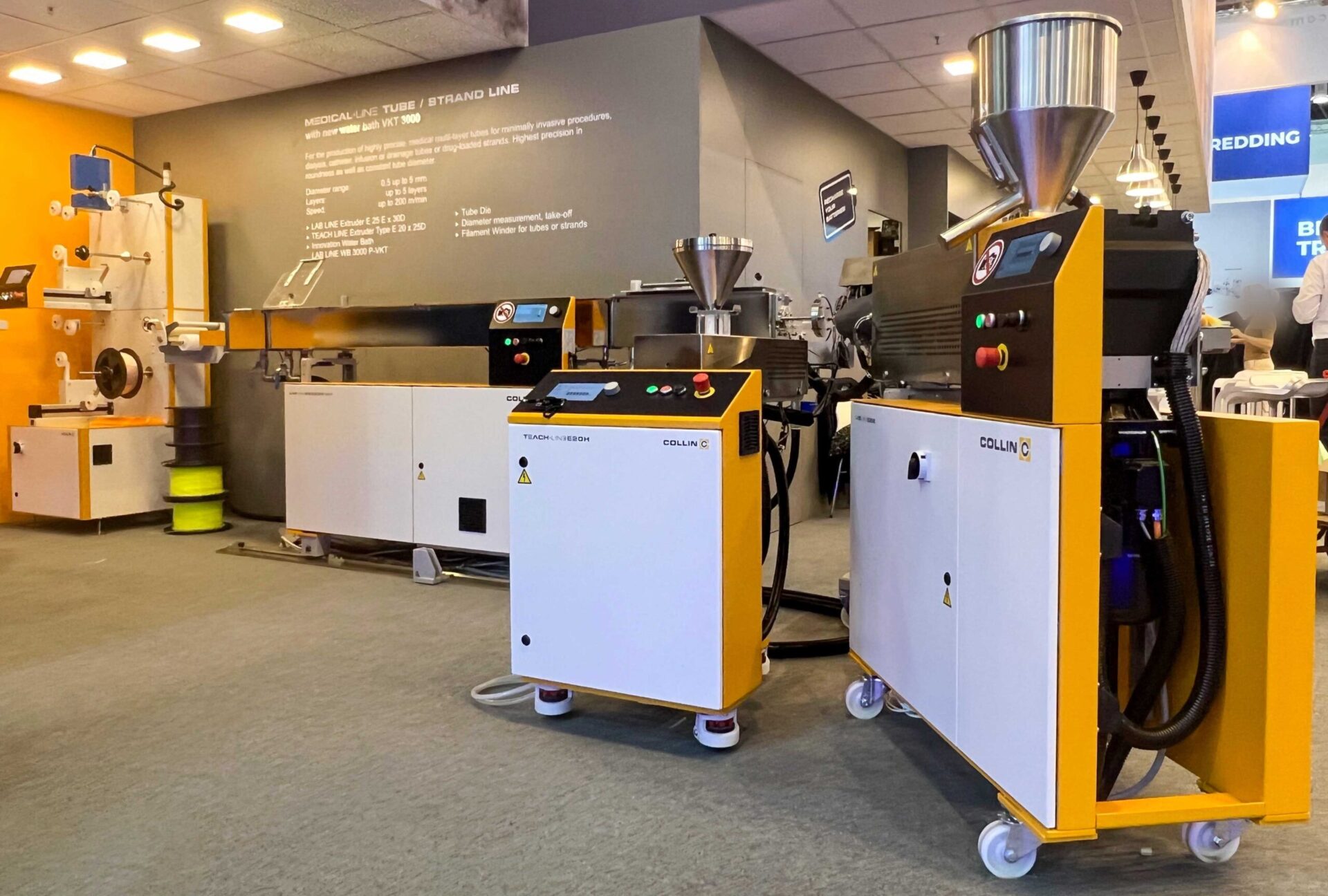 Premiere – further group members for the first time at the K – COMELT & NGA Plastic Technology India
During this year's K show, besides COLLIN and BritAS (Hall 9, Booth B20), for the first time, two further companies of the NGA Group are at the K.
COMELT as well as NGA Plastics Technology India. The Austrian company COMELT, in Hall 1, Booth D87, shows a sheet die with a slot width of 1850 mm. NGA Plastic Technology (Hall 10, Booth H18) with headquarters in India presents an EASY LINE blown film line, chill roll as well as a pressure filter test in live operation.