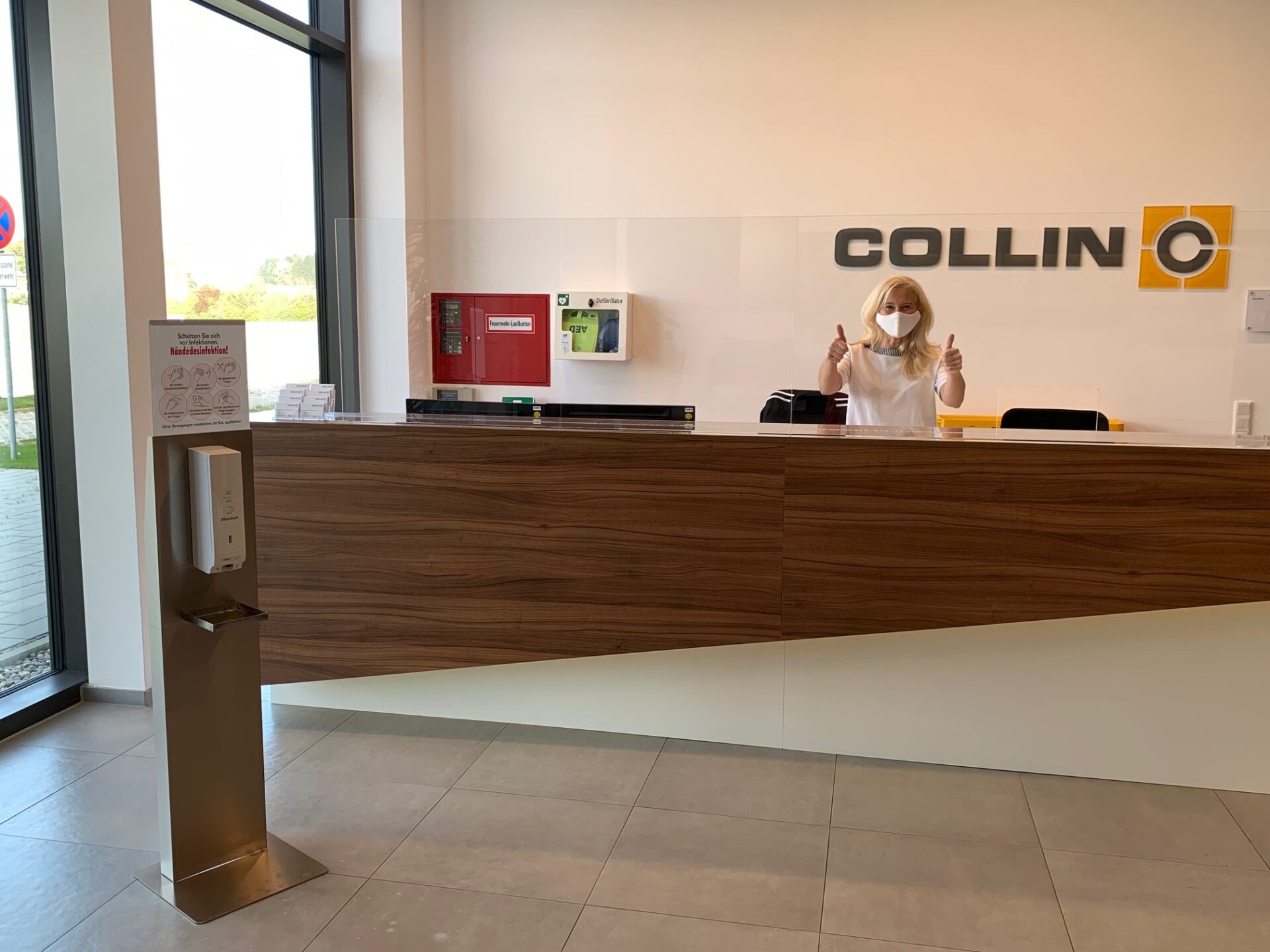 COLLIN is there for you - 100 %! Comprehensive Corona safety concept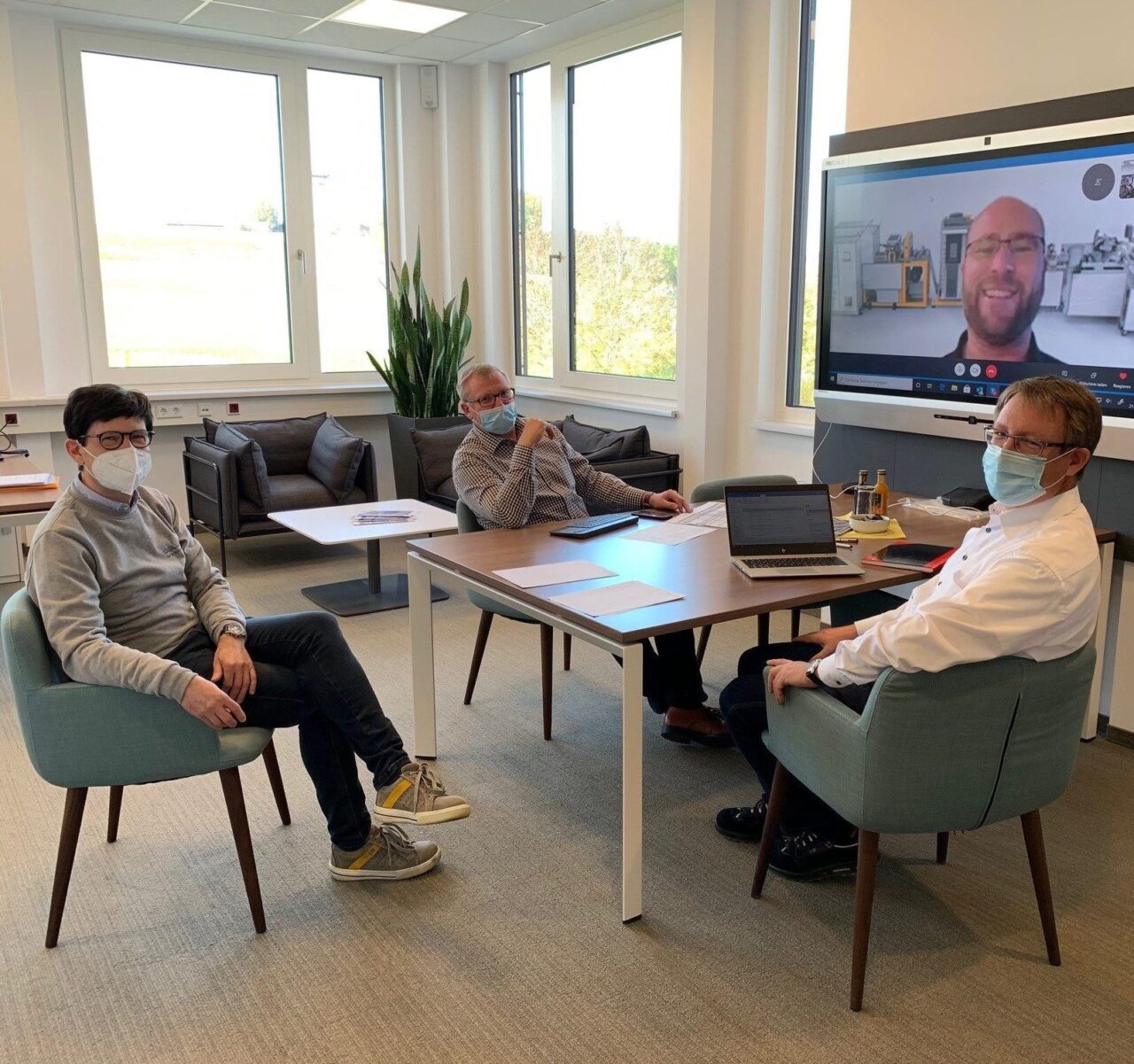 Dear customers and business partners,
COLLIN supports you – 100 % ! Already since the beginning of the Corona pandemic, we have been observing a comprehensive safety concept and more – in order to protect and support our employees, their families, our customers and business partners optimally:
Besides the surgical masks, hand disinfection, surface disinfection at regular intervals in the company or taking temperature, some of our colleagues are in home office in order to protect the health of all of us. As standard, employees who have been abroad or who are in category 3 of contact person tracking are tested for Corona for safety.
Furthermore, in our spacious offices, we have arranged the necessary distance between the work areas. Moreover, in our common areas, there are only a few employees at the same time. In addition, we work with Skype, GoToMeetings and other communication possibilities in order to continue with our customer projects and to deliver machines and lines in time and professionally. Since this year, via the COLLIN Academy, we have been offering online trainings. Also our service team supports you online – and you have the possibility to send your machine to us. We will take care of service, maintenance or upgrade.
With these measures, we guarantee our global business activity and are taking all the steps in order to guarantee that we stay productive and give quick response.
We support you! Stay healthy!
Your COLLIN Team
leer