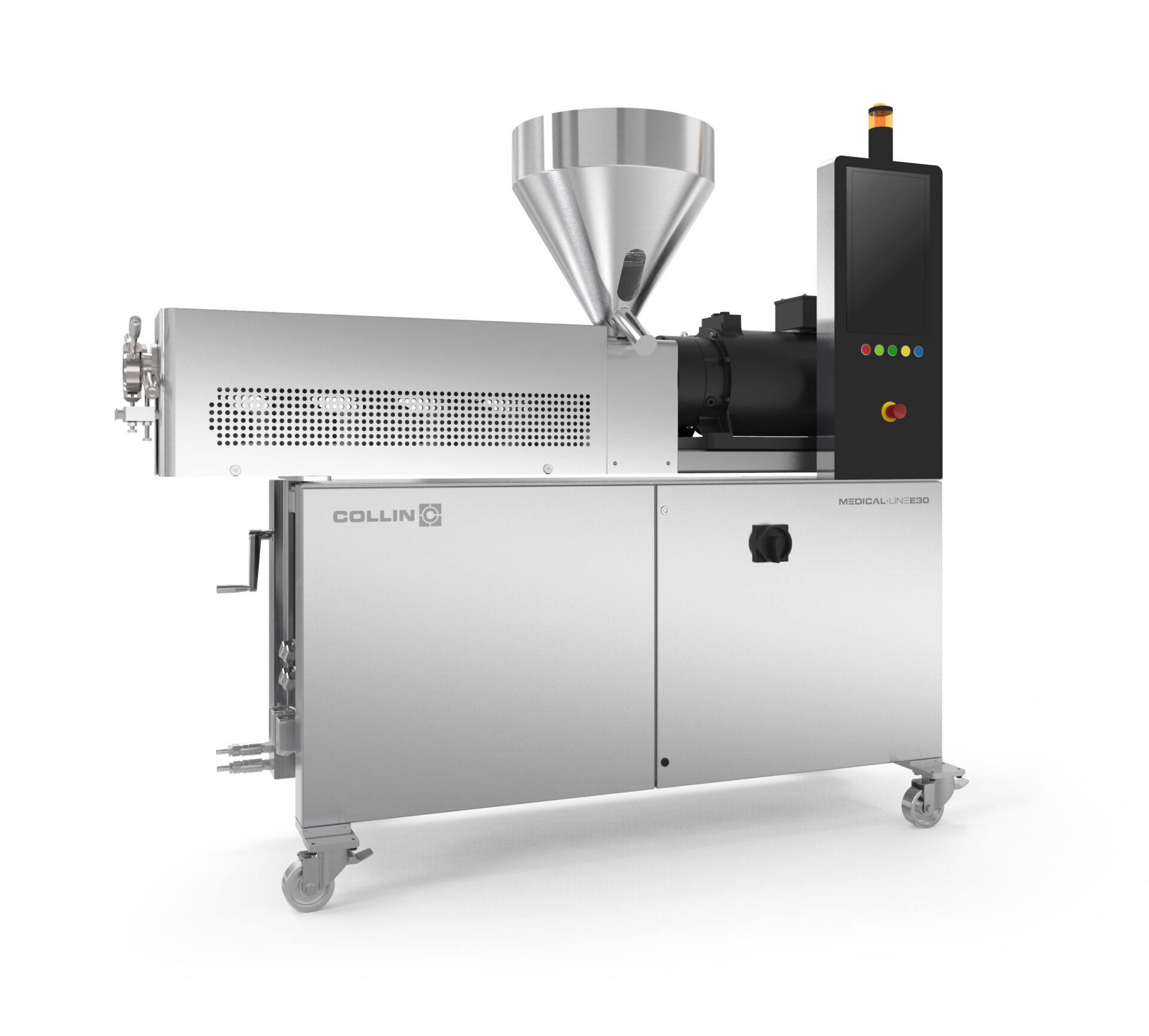 INFO because of the current situation: COLLIN systems for medical & pharmaceutical products - consulting, process support & technical center are available!


For decades, COLLIN  has been manufacturing machines as well as lines for the medical and pharmaceutical industry – among other things for the production of:
Highly transparent films for face protection
Signs
Films for wound Dressings
Protective tubes for medical devices
Film tubes and protective films
Catheter tubes
Intubation tubes
Drug-loaded strands etc.
We can make a contribution – use our expertise and our technical center!
COLLIN Medical Line overview:
Presses, calenders, roll mills, extruders, compounders, blown film lines, strand lines
Extras/Features:
Cutting devices
Winder
Teflon coatings for hoppers
Cooling conveyor
Dosing lines
Several screws depending on polymer/material
Individual solutions like cooling conveyors
Water-cooled control cabinets
Highest precision, narrow tolerances, cleanliness, process accuracy, good handling of cleaning, clean room conformity, fast and excellent service and customised client trainings are part of the experience.
Built according to the specifications of FDA 21 CFR, ISPE, ISO 13485, DIN EN 10204/3.1B, cGMP/GMP. Construction and design conform to hygienic standards.
All installations are easy to dismantle and clean.
Enormous variability for producing different products.
Development work for customers as well as preliminary test in the Collin Lab.
Standardized validation, qualification and documentation.
SCADA software solutions according to GAMP Guideline.